Digitalization of service process with NFC technology
improves results
#NFC tags    |    #mobile identification    |   #service process digitalization

Read FULL CASE below >

Better accuracy for service site registration
The challenge that RTK-Palvelu faced, was to develop their production management by improving work time registrations at service sites and reduce inaccurate entries.
Employees registration at service sites was partly manual, which caused challenges. Finding a correct site to register by mobile was troublesome, since employees were to choose from 7000-8000 sites. There was a major possibility for errors. False registrations caused additional work in payroll calculation and invoicing. Service orders were usually agreed beforehand and included in the work list. Hence, quick service request not included in the work list, could not be registered. Additional work was earlier agreed manually mouth-to-mouth and was memory-based. Practices were mainly personnel or team specific. The information was not always passed on to invoicing.
The aim to automatize registration at sites and reduce the problems caused by manual errors, would benefit all parties. When the work is registered to the right site, employees receive a right payment from a right work, since payments are usually site specific. A right client will receive a right invoice. Operations can be enhanced when the registrations are done correctly and better data is received.
Automatization of the production management reduces errors
NFC technology was chosen for developing the production management at RTK-Palvelu. NFC is used for mobile work management and registration. The pilot project was executed with CGI's Mobilog system and NFC tags from FENTEC (former Toptunniste).
With help of the new system, the work execution is registered easily with mobile devices. The solution aims to accuracy of registrations. Employees will identify the NFC tag with their smart phones and register the work done. The registrations are targeted automatically to the right site. The sites usually have only one identifier, but in large sites, such as large industrial halls, the main identifier is copied to several locations, which makes registering easy for the employees. Employees' mobile devices have been renewed and include the NFC feature required for identification.
The mobile identification system is integrated to company's information systems. Registrations are transferred from Mobilog to RTK-Palvelu's production management system, payroll management and financial management reporting system.
RTK-Palvelu has also taken a personal access identification in use to simplify employee administration. Separate user names to RTK-Palvelu's system are not needed, since employees start their work day by logging into the mobile system. When all sites for the work day are registered, the employee will log out of the system. Coded mobile identifiers help in operations and save the work time from managing user accesses.
Digitalized production process enhances services
Being still in deployment phase, the following results are available based on the current status and results of the pilot project.
The primary aim to reduce errors in the site registration has been actualized.
User's registration rate to RTK-Palvelu's system with personal identifiers has been almost 100%. Also, the site registrations have been in use at high level. Earlier, the registrations varied and were difficult to measure. With the new system data is gained easily.
Automated registering saves time, and in a long term when the processes become more efficient, it also leads to cost savings.
More revenue is gained with the new solution, as it is easy to register additional work with mobile devices and invoicing of work is secured.
Accuracy of tracking and results are improved remarkably with the solution.
"Cooperation with FENTEC is flexible and works well. Mutual understanding between parties is important. Branded tags were a good idea, they have given visibility to RTK-Palvelu and good spirit for employees. Employees are satisfied with the solution," tells Tero Jalonen from RTK-Palvelu.
The new solution digitalizes service production process and reduces manual work phases. Service orders and realization are much easier to track in the future based on data. Information about the problems in the process phases, such as why a certain phase requires more work time than normally, are received easier and the cause is easier to find. Operations can be developed, planned and forecasted better based on data.
Deploying the new solution for the production management of maintenance services is a significant project and investment for RTK-Palvelu, but it will pay off. Other advantages than money are also notable. The usage of the solution will be broadened later. Same user identifiers can be applied to other systems. After the solution deployment is over, a goal is to develop RTK-Palvelu's services more digital according to the strategy.
RTK-PALVELU
RTK-Palvelu is a specialized multiservice company for property maintenance. It is one of the leading companies in Finland offering maintenance, technical and cleaning services for over 45 years experience. RTK-Palvelu's 30 offices employ over 3300 professionals, who take care maintenance of their client's premises, such as industrial companies, hotels, ships, and demanding business properties. RTK-Palvelu is part of the Contineo group, as well as the ice hockey team Rauman Lukko.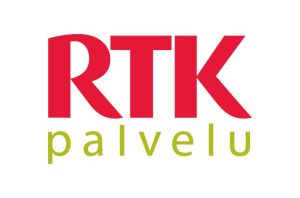 Interested in PRODUCTS for automatic identification?
We are happy to help! Contact us at products@nullfentec.fi or phone +358 (0)10 841 0330, or feel free to drop us a message below.