DATA CAPTURE - OPTIMIZE YOUR PROCESSES WITH BETTER DATA
Could your processes run smoother? Do you know where your assets circulate? Problems with getting information from the field? Whether you are facing a minor or major challenge, we can help you.
We offer SOLUTIONS for AUTOMATIC IDENTIFICATION and DATA CAPTURE. Our versatile solutions are based on RFID technology, which means remote identification through radio frequencies.
RFID helps you gather data from critical stages of your process. When you need information like when and where your assets circulate or a way to automate and enhance your processes, RFID is the answer. The gained data is forwarded to your information systems and refined into knowledge, that you can utilize in managing, improving and forecasting your operations. Our automated RFID solutions help you save time, cost and resources, i.e. increase overall efficiency. Better knowledge leads to better results.
EXAMPLES OF WHERE TO APPLY AUTOMATED DATA CAPTURING?
Improving workflow
Process tracking
Product identification
Traceability
Intralogistics
Asset tracking
Warehouse tracking
Material tracking
Mobile apps for maintenance & services
Read our Customer stories to see how we helped them succeed and resolve their challenges.
REQUEST MORE INFO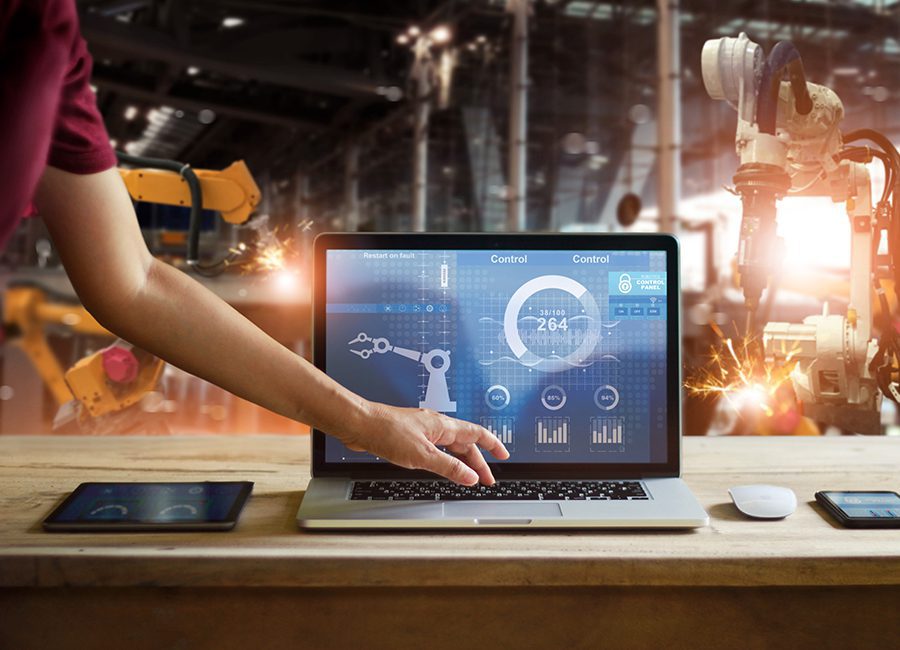 If you consider enhancing visibility and tracking in your processes, we are happy to help you find the right solutions.
Contact us at sales@nullfentec.fi or send a message below.
CONTACT US
INDUSTRIAL SOLUTIONS
For industrial surroundings we offer RFID based solutions for production and operations management. We can help you achieve your goals by boosting and automating your key processes, enhancing the allocation of human resources or automating the gathering of information and reporting. Using automated access management, we can improve moving of people and resources on areas, which have limited access.
Production phases and processes can be monitored and managed through RFID technology in real-time according to Lean methodology. This can remarkably improve the manufacturing lead time.
ASSET MANAGEMENT
Products become lost in circulation or pile up in certain places. Reporting has long delays which makes it unreliable in hectic circumstances. Combining reports from different systems takes a lot of effort and time. Sounds familiar? These are the most common problems that we help our customers to resolve.
Our asset management solutions provide valuable real-time information, making it easy to follow the circulation of your resources. This helps you optimize the amount of your valuable assets. When you have real time visibility of your assets, you not only save resources, but can also allocate resources and plan your operations better over time.
LOGISTICS & SUPPLY CHAIN MANAGEMENT
Logistics operations benefit a great deal from automated processes. RFID identifies hundreds of items at once and registers the incoming and outcoming shipments automatically. RFID reduces manual work and errors. Stock accuracy is improved, when inventory and orders are managed automatically. Correct stock levels ensure material and product availability and reduce expensive warehousing. The data from the stock levels can be transmitted to company information systems and tracked real-time throughout the organization.
Enhancing logistics operations improve stock turnaround time and speed up the supply chain. Better supply chain improves customer satisfaction.
SERVICE AND MOBILE SOLUTIONS
RFID powered solutions offer an effective way to follow equipment in many service sectors. Digitalized service processes provide real-time information about equipment's condition and need for maintenance. The maintenance orders are easily done e.g. with mobile devices and transmitted to other information systems. Necessary data can be collected effortlessly while working with hand-held readers, for example NFC enabled mobile devices.
Service solutions are used in enhancing service processes, by managing automatic identification of users and sites. Creating and combining different reports can be time-consuming and errors happen in manual registrations. Our mobile solutions provide an effective reporting tool that combines making entries effectively on the spot and reporting it instantly. Information is shared to all parties instantly.
BENEFITS OF RFID
Automaticly captured data is more accurate & error-free
Asset traceability saves time and costs
Information can be followed and transmitted in real-time
Speeds-up production lead-time
Enhances product life-cycle management
Improves workflow
Resources can be relocated more productively due automatization
Improves efficiency and profitability
Interested in automatic data capture solutions?
Contact us +358 10 841 0330 or leave a message below!